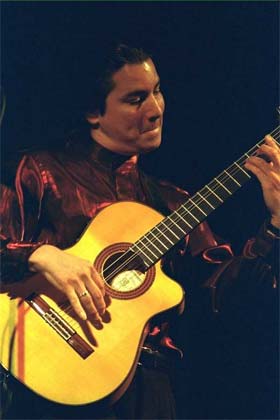 Este hombre se llama Edgar Cruz,es un guitarrista de Oklahoma y es conocido por tocar con su guitarra clásica temas como Aerosmith,Led Zeppelin o lo que nos interesa:Queen.De hecho en su pagina web tiene un pequeño hueco para hablar de la Reina:"
TOP TEN The best of classical, opera, rock and SHOWMANSHIP!
"(que para traducirlo mal,prefiero no hacerlo,pero os hacéis una idea de lo que quiere transmitir ¿no?).A lo que vamos en YouTube encontré varios vídeos que espero que os gusten,aquí los tienen:
-Bohemian Rhapsody:
-Crazy Little Thing Called Love:
-We Are The Champions:
Aquí
tienen su pagina oficial por si queréis seguir informándoos acerca de este genio,muchas gracias por la visita.